Menus
Meals, foods and beverages sold or served at schools meet state and federal requirements based on the USDA Dietary Guidelines. All meals, foods and beverages are prepared and served by qualified child nutrition professionals. We provide students with access to a variety of affordable and appealing foods that meet the health and nutrition needs of students.


Your children may qualify for either free or reduced lunch. The eligibility criteria and instructions for applying may be found here.

Parents may apply at www.schoollunchapp.com or by sending a completed printed application found on this site. Each year parents must submit a new application and applications from the prior year will expire 30 days after the start of school. In order to meet the criteria for a meal that qualifies as free or reduced the student must select three components at lunch including a fruit or a vegetable.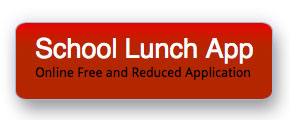 _______________________________________________________________________________


Breakfast
Lunch
Reduced Price Meals
A La Carte

K-8 Breakfast-$1.00

MHS Regular Breakfast-$1.00

MHS Premium Breakfast-$1.75

Grades K-4-$2.55

Grades 5-8-$2.80

MHS Regular Meal-$3.05

MHS Premium Meal-$3.55

Breakfast – $0.30

Lunch -$0.40

Milk-$0.50
Slice of Pizza-$2.10

MHS
Hershey Ice Cream Items-$2.00
Water-$1.00